ABOUT
Since 1981, Incospec have been providing expert consultancy in the field of Corrosion Engineering to all corners of Australia and overseas.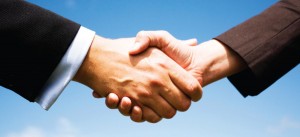 Incospec is a wholly Australian owned an operated company with its Head Office in Adelaide as well as offices in Brisbane, Sydney, Darwin and Melbourne,.
When retaining Incospec to undertake inspections and analysis, Incospec have the largest team of full time inspectors in Australasia.
Our experience in the industry has proven that independent coating inspection is a value-adding exercise that ensures that our clients' durability expectations are met and exceeded.
When you need expertise, Incospec can deliver.
INDEPENDENT
An independent organisation, Incospec is not aligned to any coating supply or application companies. This gives us the opportunity to offer free-from-biased advice in all areas including areas of conflict resolution and failure analysis.
ACCREDITED
Incospec coating division is a NATA accredited Inspection Company (No. 15118), subject to audit and evaluation by this esteemed body. All of our Coatings Inspections and consultants are trained to the NACE CIP standards of accreditation. We are also a registered corrosion consulting group with the Australasian Corrosion Association.
The Master Painters Association of SA
The Master Painters Association of SA is the industry association representing the interests of decorating and signwriting contractors, and employers in South Australia. The Master Painters Association seeks to advance, encourage and recognise the highest standards of trade craftsmanship and ethical business practice.
NATA
NATA is the authority that provides independent assurance of technical competence through a proven network of best practice industry experts for customers who require confidence in the delivery of their products and services. NATA provides assessment, accreditation and training services to laboratories and technical facilities throughout Australia and internationally.
Australasian Corrosion Association
The ACA is a not-for-profit, membership Association which disseminates information on corrosion and its prevention or control by providing training, seminars, conferences, publications and other activities.

LGA Procurement
LGA Procurement (LGAP) is a commercial entity owned by the Local Government Association of South Australia (LGA of SA) and designed to support Councils to deliver best value for their communities.

Achilles
Achilles specializes in creating and delivering supplier intelligence portals – used by the world's biggest oil and gas companies to pre-qualify, risk assess, risk manage, benchmark and optimize their supplier base.