Incospec Global Field Services Coating Inspectors have almost exclusively run DeFelsko Coating Inspection equipment across our Coating Inspection division since 2002. The innovation, accuracy and durability of DeFelsko products provide us with the tools and confidence to deliver reliable results for protective coating projects time after time.
PosiTest Adhesion Testers measures adhesion of coatings to metal, wood, concrete and other rigid substrates.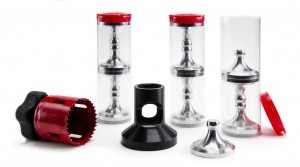 Incospec Global Field Services is proud to offer a wide range of Adhesion Testers. Please feel free to browse our pages.
For a quote please either call us on  (08) 8267 4744 or email us at [email protected]