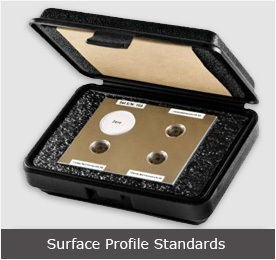 Incospec Global Field Services Coating Inspectors have almost exclusively run DeFelsko Coating Inspection equipment across our Coating Inspection division since 2002. The innovation, accuracy and durability of DeFelsko products provide us with the tools and confidence to deliver reliable results for protective coating projects time after time.
Manufacturer
DeFelsko Corporation

Features
Used to verify the accuracy and operation of surface profile depth micrometers including the PosiTector® SPG and are an important component in fulfilling both ISO and in-house quality control requirements.
Ideal for use in calibration labs
Standards consist of 4 sapphire test plates mounted in a precision ground steel base and supplied in a hard shell case
Sapphire test plates are individually serialized for traceability to PTB — includes a Certificate of Calibration
Certified and labeled in both Metric and Imperial units
Comes with a Sample Certificate of Accuracy
Download Brochure
Certified SPG Standards
For more information/enquiries, please call us on 08 8267 4744 or contact us.