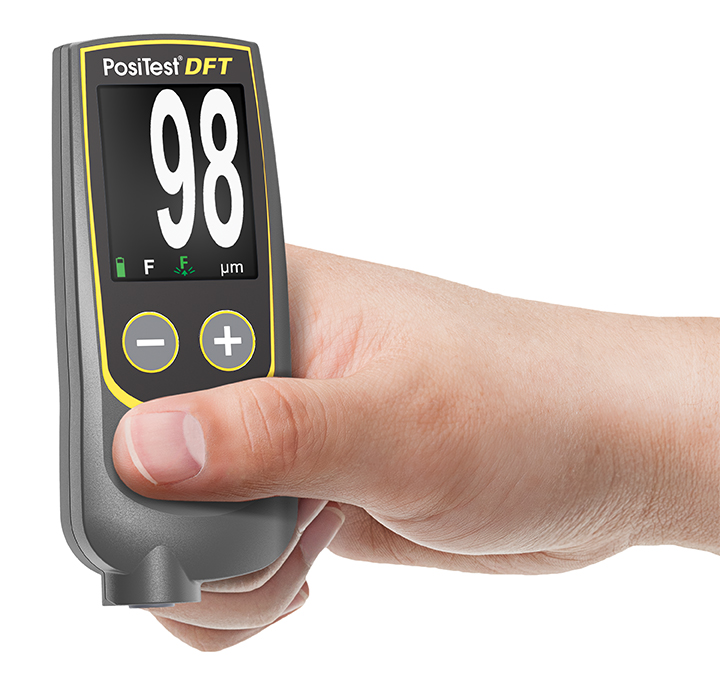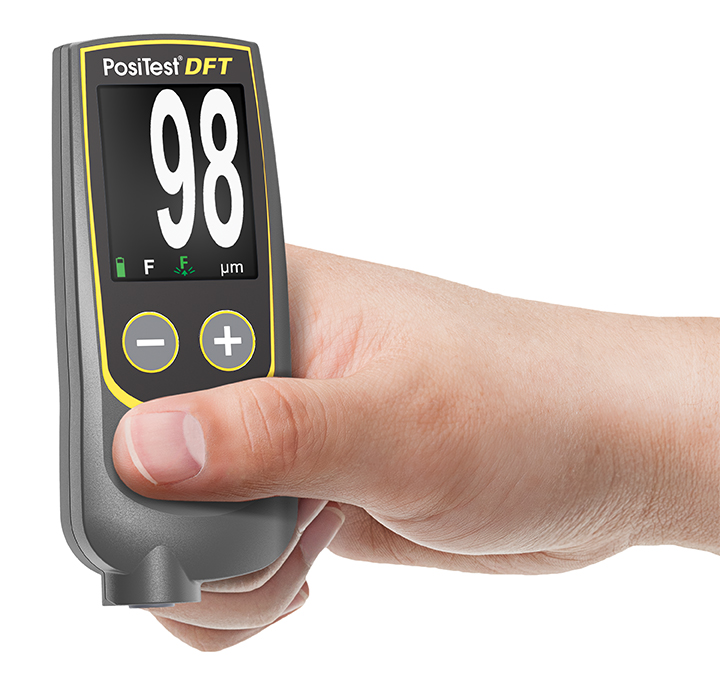 DeFelsko have completely redesigned the look and feel of the PosiTest DFT Coating Thickness Gauge to provide greater value and important new features without a price increase. The PosiTest DFT measures coating thickness on metal substrates and it is the economical choice that retains the uncompromising quality of DeFelsko coating thickness and inspection instruments. The PosiTest DFT is ideal for powder coaters, paint applicators, coating inspectors, painting contractors, automotive finishers and more.
Incospec Coating Inspectors have almost exclusively run DeFelsko Coating Inspection equipment across our Coating Inspection division since 2002. The innovation, accuracy and durability of DeFelsko products provide us with the tools and confidence to deliver reliable results for protective coating projects time after time.
New features include:
Faster measurement speed (60+ readings per minute)
High contrast colour LCD
Auto rotating display with lock to prevent unintended rotations
Onscreen averaging for up to 99 readings
Simple, icon-based menu
Adjustable display brightness for optimal visibility in any environment
The PosiTest DFT gauge is:
Ready to measure – no adjustment required for most applications
Zero or 1 Point Calibration Adjustment for complex applications
Strong, wear resistant, ruby-tipped probe
Includes a Certificate of Calibration and two-year warranty
To find out more about the PosiTest DFT gauge, please see our dedicated PosiTest DFT webpage or contact us.