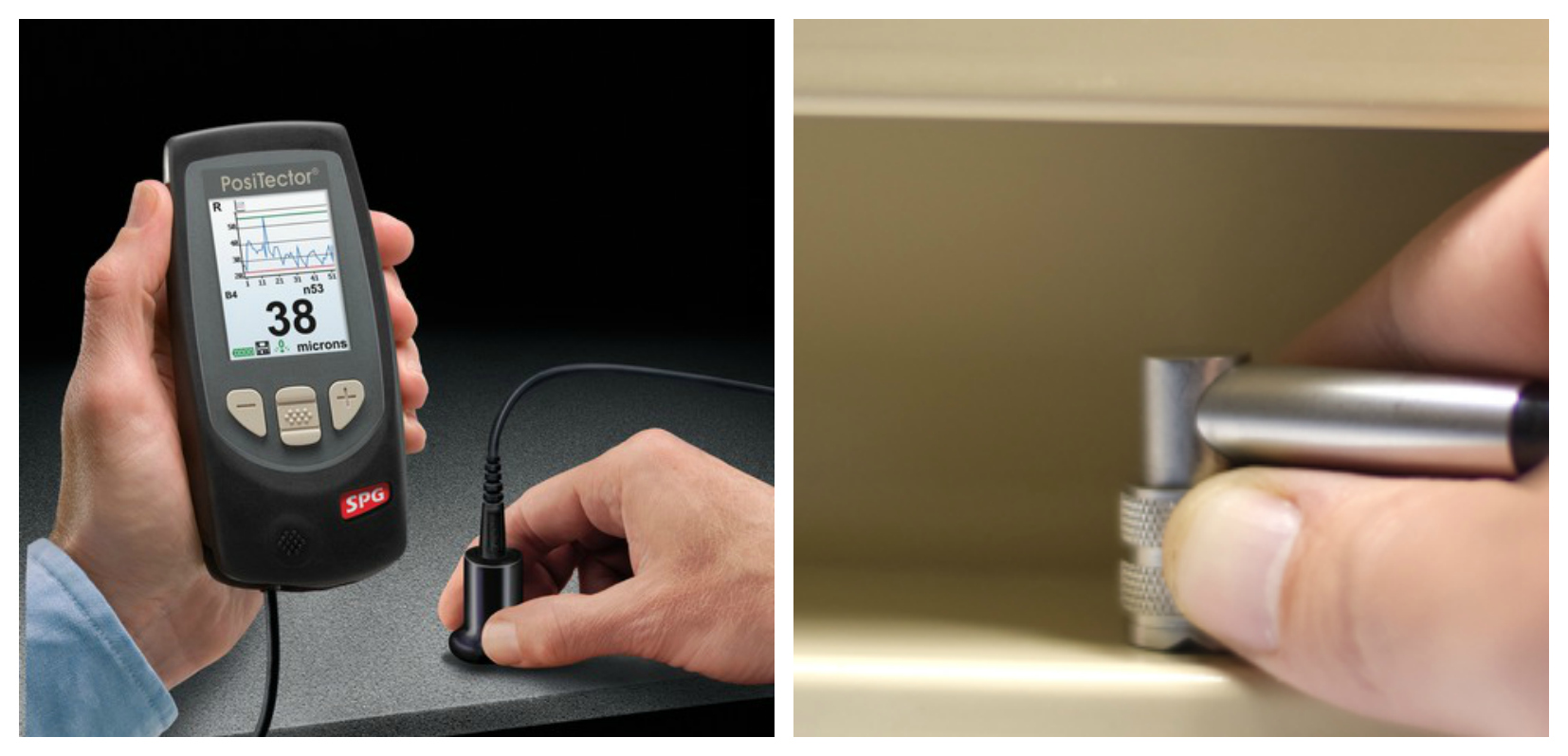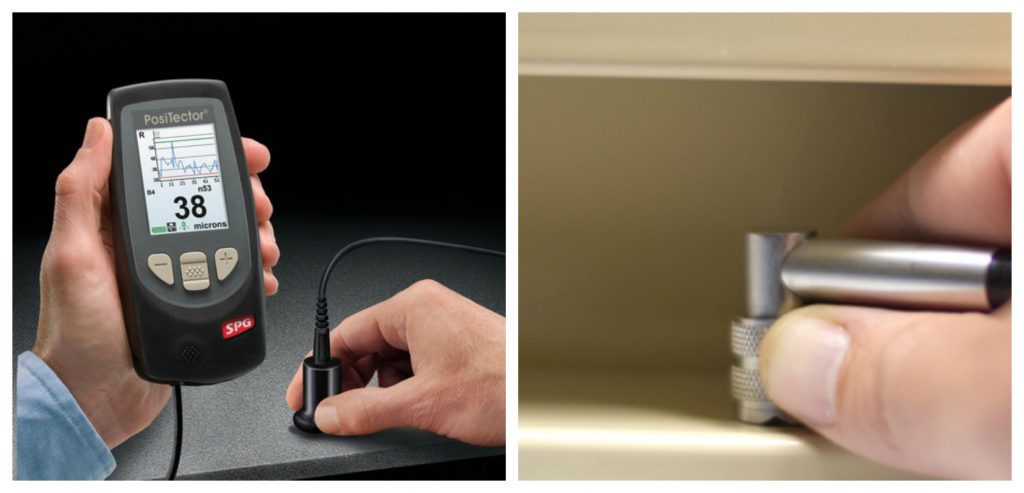 DeFelsko have released two new probe types – the PosiTector SPG TS for measuring the surface profile of concrete and the PosiTector 6000 FTRS for measuring thick coatings.
The PosiTector Surface Profile Gauge (SPG)  measures on concrete of up to 6mm without the hassle of replica putty or the vagueness of comparators. It is ideal for concrete created by blasting, scarifying, grinding, acid etching and more.
The PosiTector 6000 is a coating thickness gauge for all metal substrates and the PosiTector 6000 FTRS probe is a new version of the popular FT series measuring thick protective coatings of up too 6mm on steel. The right-angled probe features a side-mounted strain relief, allowing for greater access into areas with low headroom.
These two new probes have also been added to the list of pre-configured PosiTector Inspection Kits. Select from 12 available kit options or build your own from our extensive range of interchangeable probes. Includes a hard-shell carrying case.
These are now ready to be ordered from Incospec. To learn more about these probes or place an order, please contact us today.