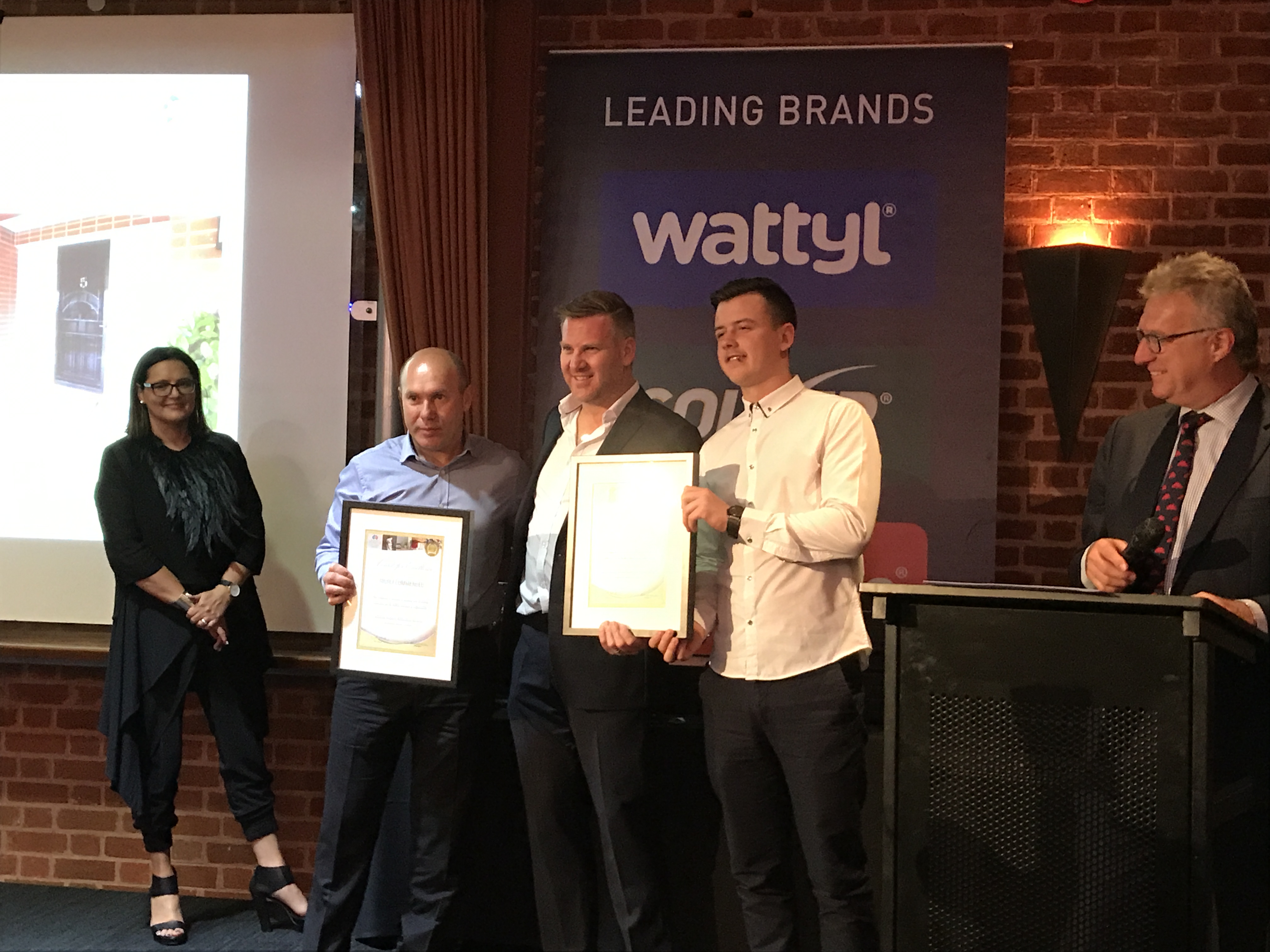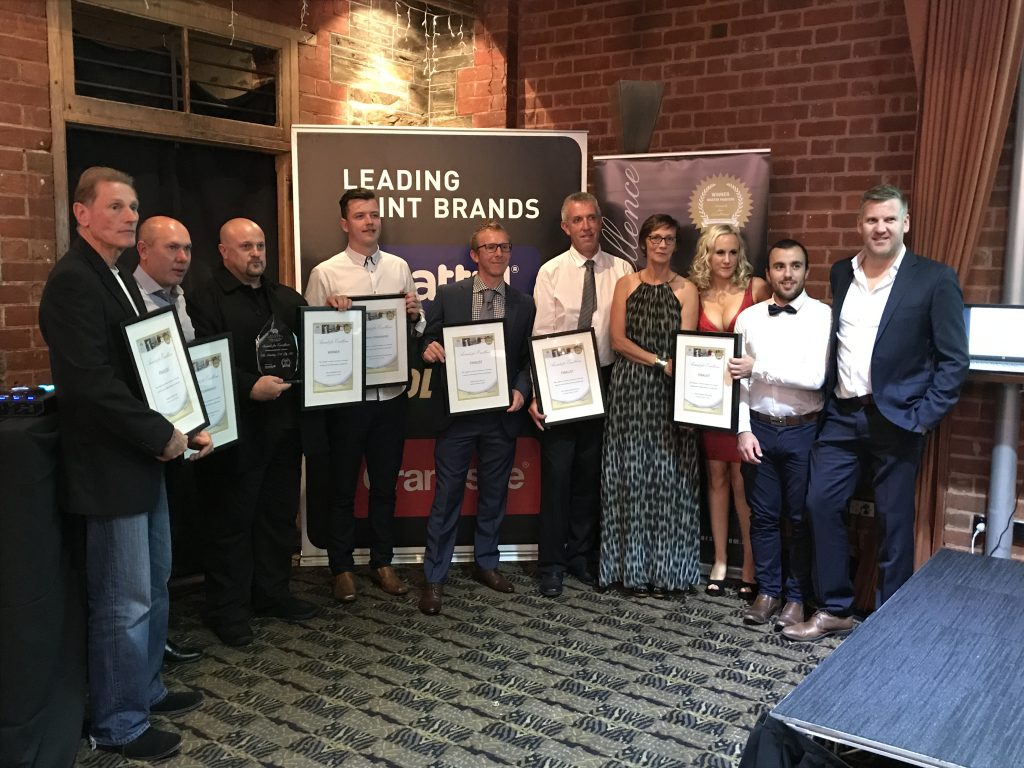 Pictured: Incospec's General Manager Alex Shepherd (right) with the winners.
Incospec were proud to present the Awards for Excellence for The Highest Standards of Craftsmanship for The Master Painters Association of SA at the Osmond Terrace Function Centre on Friday the 12th of May 2017, attended by Incospec's Alex Shepherd and Kingsley Brown.
It was a spectacular night showcasing Adelaide's best and a fun night filled with Adelaide's finest entertainment.
Congratulations to all of the winners in their respective categories.