Cathodic Protection
Incospec Global Field Services provides cathodic protection throughout Australia and New Zealand.
Cathodic Protection (CP) is a technique used to protect and minimise the rate of corrosion of buried or immersed structures.
Cathodic protection does not eliminate corrosion. It transfers corrosion from the structure under protection, to a known location where anodes are placed and could be replaced easily. Cathodic protection overrides the naturally occurring anodic areas of a structure, thus turning the structure under protection completely cathodic, which means it receives current from the surrounding electrolyte (for example, soils, water) and does not corrode. Cathodic protection is achieved by passing enough direct current electricity from an external source (a more powerful anode), which could be a galvanic anode or an impressed current anode.
Incospec Global Field Services cathodic protection department is able to provide Cathodic Protection monitoring services, including fault finding and rectification, auditing of installed systems and cathodic protection contractors, design of sacrificial and impressed current systems plus installation of small sacrificial systems.
The current Australian Standards require ongoing monitoring and documentation. Incospec Global Field Services is well qualified to provide this service.
We provide regular checkups, reports and analysis to ensure optimal operation of the system.
Incospec Global Field Services has many successful case histories of protecting structures, both buried and immersed, and can give advice on present condition and state of corrosion allowing calculation of future life of assets.
The full range of anodes for both sacrificial and impressed current systems are available from Incospec Global Field Services, including: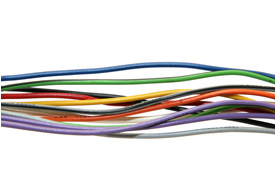 Zinc
Aluminium
Magnesium
Silicon iron
Mixed metals
Further Information
Please contact us for more details on the range of Cathodic Protection services we offer.